The iPhone, often hailed as the epitome of modern smartphone innovation, seamlessly blends aesthetics with groundbreaking features. But like any other tool, its utility is intertwined with its user's habits. Over time, many succumb to the allure of the App Store, leading to a cluttered device dotted with unused apps. But fear not! This guide dives deeper into how to efficiently declutter by removing multiple apps from your iPhone. So, let's find out how to delete multiple apps on iPhone.
---
Key Takeaways
iPhones offer diverse avenues for app removal.
An organized iPhone translates to optimized performance.
Mastery over deletion methods equals smart space management.
---
Detailed Solutions to How to Delete Multiple Apps on iPhone
1. Wiggle Mode
Often referred to as the 'Wiggle Mode', this is perhaps the most intuitive way to remove apps. Here's a detailed walkthrough:
Begin by lightly pressing and holding any app icon on your iPhone's home screen.
Within a moment, all icons will start wiggling, signaling they are editable.
Each deletable app will brandish a small "X" on its top left.
For deletion, tap this "X" and you'll be prompted to confirm your decision.
After you've deleted the desired apps, exit the mode either by pressing the home button or, for the newer models, swiping up.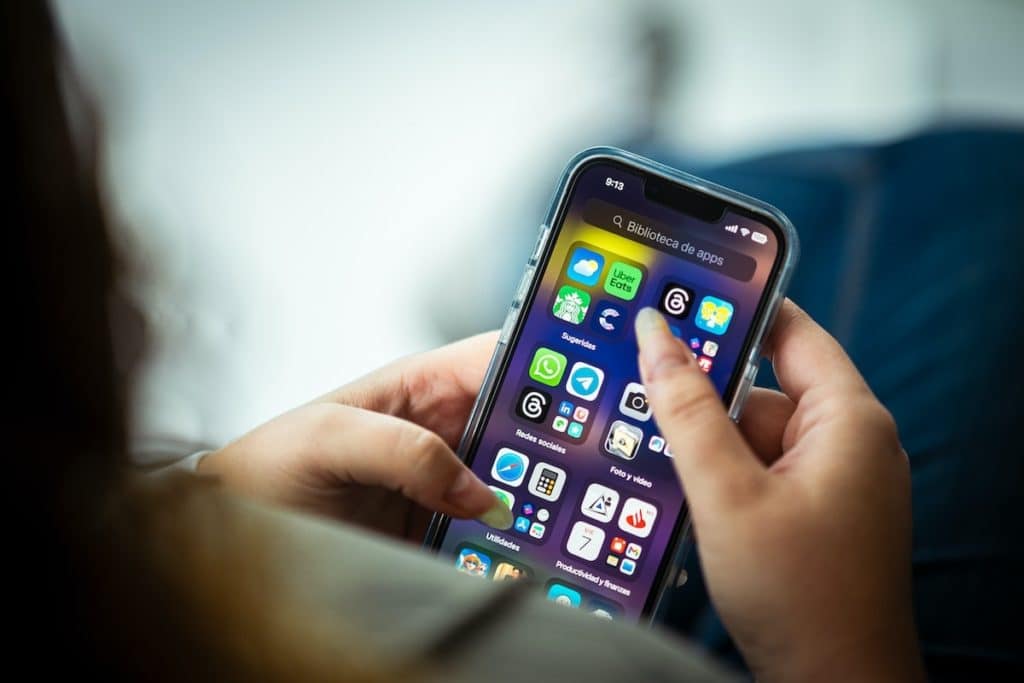 2. Settings App
This method is incredibly effective, especially if you aim to prioritize deletion based on storage usage:
Open "Settings" and navigate to "General."
Select "iPhone Storage," revealing a list of apps organized by their occupied space.
Tapping on an individual app will display its details and an option labeled "Delete App."
Confirm your decision and the app will be removed, freeing up its occupied space.
3. Using the App Store
If you're keen on revisiting your download history and clearing it, this method is for you:
Access the App Store and spot your profile icon situated on the top right.
Opt for "Purchased," followed by "My Purchases."
You'll be presented with a list of apps you've ever downloaded.
To hide any app from this list, simply swipe left on it and tap the red "Delete" button. Remember, this only hides the app from the purchase history, not from the device itself.
4. Through iTunes (pertinent to older iOS versions)
For those who still rely on the classic iTunes interface:
Ensure your iPhone is connected to your computer and proceed to launch iTunes.
Within iTunes, spot and select the device icon, leading you to the "Apps" section.
This interface showcases all your apps, allowing you to select multiple ones.
After selecting the desired apps, click "Delete" and confirm.
To effectuate these changes on your iPhone, ensure you sync the device post-deletion.
How To Delete Multiple Apps On Iphone: Conclusion
In a world brimming with digital content, the real luxury often lies in minimalism and organization. Your iPhone, beyond its gleaming facade, is a reflection of your digital habits. As we've delved deep into the methods of app removal, we've uncovered more than just techniques; we've unearthed a philosophy of maintaining a digital space that echoes clarity.
With the knowledge acquired, you are now poised to not just declutter, but to curate an iPhone experience that mirrors intentionality and purpose. Take the reins, and let your digital world be as organized as your aspirations.