In the rapidly evolving world of mobile accessories, Zagg and Belkin have carved out a name for themselves, sitting at the forefront of high-quality screen protector manufacturing. Amid the plethora of brands available today, these two arguably stand out the most due to their commitment to quality and innovative designs. However, figuring out which is the best between Zagg and Belkin can be a daunting task.
Screen protectors for our beloved iPhones are as important as the devices themselves. They serve as an initial line of defense against scratches, falls, and the dreaded cringe-inducing screen cracks. They are simply essential for anyone intending to keep their phones in pristine condition for an extended period.
Overview of Zagg Screen Protectors for iPhone
Zagg, a US-based firm, has been a significant player in the mobile accessories scene for quite some time. Their products emphasize quality, durability, and customer satisfaction.
There are different types of Zagg screen protectors available, tailored towards the specific needs of consumers. They offer a range of protectors, including invisible shield tempered glass, mirror glass, and privacy glass screen protectors.
When it comes to the material and technology, Zagg integrates top-notch components into their protectors. Utilizing a proprietary process, Zagg's InvisibleShield glass is chemically strengthened to provide unparalleled protection, making it 40% stronger than other tempered glass protectors.
Zagg screen protectors are comparatively higher priced due to their cutting-edge technology and robust build quality. The brand believes in providing value for money, making their price tag worth every penny.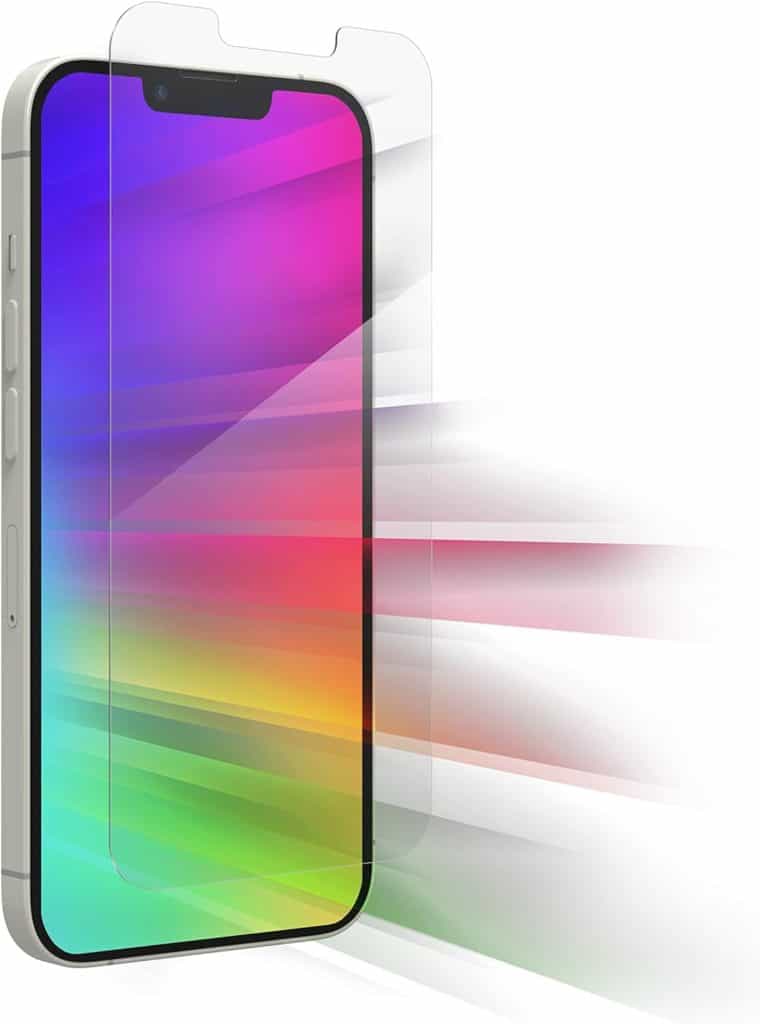 Overview of Belkin Screen Protectors for iPhone
Belkin, a California-based company, stands as a stalwart competitor in the mobile accessory industry with its emphasis on functionality and design.
Belkin's line-up of screen protectors for iPhone includes the Belkin TrueClear Pro Advanced Screen Care, INVISIGLASS Ultra privacy, and tempered glass screen protectors. They cater to different consumer needs while offering effective screen protection.
Belkin's screen protectors deliver a seamless blend of science and engineering. They use Accessory Glass 2 by Corning for superior strength and quality in their screen protectors. This material is up to 3-5 times stronger than standard cover glass, providing effective protection against scratches and impacts.
Contrarily, Belkin's screen protectors are slightly cheaper than Zagg's. However, they don't compromise quality for cost, offering a great blend of performance and affordability.
Comparing Zagg vs Belkin Screen Protector for iPhone
When delving into the world of screen protection for the iPhone, the choice between Zagg and Belkin screen protectors becomes a topic of keen interest. This decision hinges on a range of crucial aspects such as the quality of the materials used, the overall durability, the user feedback received, the clarity of the screen post-application, the sensitivity of the touchscreen, and the simplicity of the installation process.
Zagg's offerings in the screen protector segment are notable for their incorporation of military-grade technology, a feature that bolsters their durability beyond that of Belkin's screen protectors. Despite Zagg's products often commanding a higher price tag due to their enhanced durability, it is acknowledged that both Zagg and Belkin do not skimp on quality, furnishing their screen protectors with advanced multilevel protection technology.
An examination of user reviews and ratings indicates that both Zagg and Belkin enjoy favorable reputations among consumers. Nevertheless, Zagg often edges out with marginally higher ratings. This trend is frequently attributed to their exceptional customer service and the expansive warranty options that they offer.
In terms of screen clarity and touch sensitivity, both brands perform admirably, providing screen protectors that maintain a clear and responsive interface. Some consumers, however, note that Zagg's screen protectors might offer a marginally smoother touch experience. It is important to consider, though, that this observation may not be universal, as experiences can differ based on the specific product models and the subjective preferences of individual users.
During the application process, many find Zagg's screen protectors to be more user-friendly compared to Belkin's. The innovative design of Zagg's EZ Apply tabs helps facilitate a bubble-free application, addressing one of the most common frustrations encountered when fitting screen protectors.
Advantages of Zagg Screen Protectors over Belkin
One of the flagship features of Zagg's InvisibleShield glass screen protectors is their proprietary Nano-Memory Technology, which has the capability to self-repair minor scratches and wear, preserving the pristine condition of the screen. Furthermore, their exclusive Ion Matrix technology stands at the forefront of providing superior protection against impacts and scratches, thereby offering a significant advantage over Belkin's offerings.
For individuals who prioritize exceptional screen protection and are not dissuaded by a premium price point, Zagg emerges as a compelling choice. Moreover, the assurance that comes with their lifetime warranty cannot be understated; Zagg pledges to replace damaged screen protectors for the cost of shipping, instilling a profound sense of value and security in their customer base.
Advantages of Belkin Screen Protectors over Zagg
Belkin's screen protectors distinguish themselves with a blend of remarkable affordability without a compromise on quality. Notably, Belkin's TrueClear Pro Advanced Screen Care line is renowned for offering an unrivaled smoothness to the touch and immediate responsiveness, a trait that some may find lacks in Zagg's protectors.
Belkin positions itself as the go-to option for those who are cost-conscious yet unwilling to forgo high quality in their screen protection. Although Belkin may not offer a lifetime warranty akin to Zagg's, their commitment to customer satisfaction post-purchase is evident and praiseworthy, positioning them as a strong contender in the screen protector market.
Conclusion
Deciding between Zagg and Belkin screen protectors can be tough, considering both brands' reputation for great quality and customer satisfaction. Zagg offers superior durability and exclusive features, while Belkin excels in affordability and performance.
When it comes down to a personal recommendation, consider your needs and preferences. If you value high-end protection and don't mind paying a premium, then Zagg could be your go-to option. However, if you're looking for affordable protection that doesn't compromise on performance, Belkin could be a great choice.
Whatever you decide, remember that screen protector is a small price to pay compared to the cost (both emotionally and financially) of replacing an iPhone's screen. A good protector ensures the longevity of your beloved device while providing peace of mind. So, carefully weigh your options and choose wisely.