The Apple ID is an account you use with Apple services like managing your cloud storage or buying apps. Apple ID accounts can be used for different things, which means their name can be tricky to remember. For example, they may appear as iCloud, iChat, Apple, or iTunes Store accounts on your device. We will also use it on Mac to buy apps from the Mac App Store and manage our iTunes. One of the main problems with using multiple Apple IDs can be that you won't have access to all the content you paid for. You might also come across difficulties with some services or other things if you use multiple IDs at once. This is why it is essential to use a single ID and, most importantly, to remember what it is.
What is an Apple ID?
An Apple ID is a user account used to access Apple's products and services. A user needs to sign up for an account before using any of the products and services available from Apple. The account will have an email address, a password, and a recovery key. The email address will be used to communicate with other system users. The password will be used to gain access to the account. And if the user loses their password, they can use the recovery key to change it.
How to make an Apple ID?
Getting an Apple ID is very easy and completely free. All you have to do is enter your details on the company's website here: https://appleid.apple.com/account, enter your My Apple ID to set up a new account. It can also access iTunes, iCloud, and other Apple services. Two-step verification is enabled for this account to make it safer with your password and additional information. There are also some other things you will need to create an account: date of birth, email, password, and postal address. You can get into your account again if you forget your password or anything else.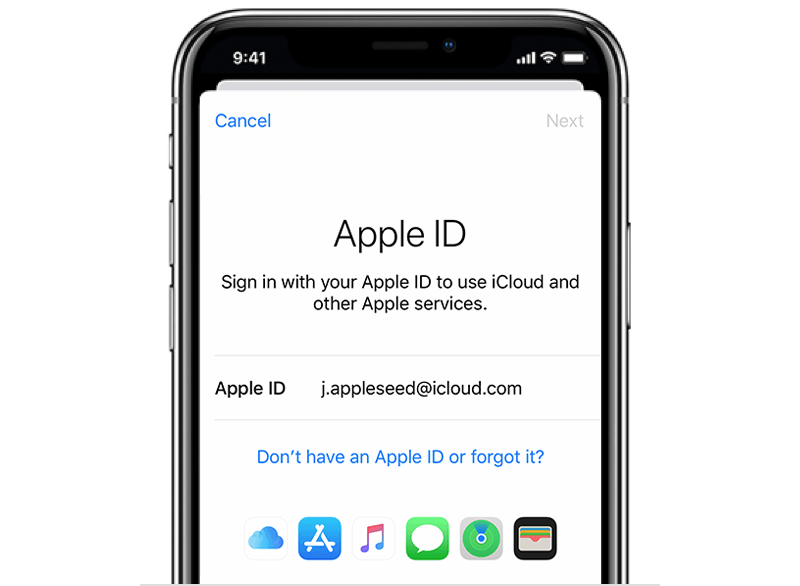 How to Reset Your Apple ID & Password?
You might have forgotten your Apple ID password or bought a new device and need to transfer your account. Whatever the reason, resetting your Apple ID password is easy and quick. If you cannot recall your Apple ID password, you must visit the "Find Your Apple ID" page on the company website. This is where you'll enter your email address and other contact information to access your account. To recover an Apple ID, you can enter the email initially used when setting up your account or answer security questions.
Why Do You Need an Apple ID?
An Apple ID is a username and password that you use to sign in to iCloud, iTunes Store, and other Apple services. You can also use your Apple ID to buy or download content from the App Store. Apple IDs are usually created when you first set up your iPhone, iPad, iPod touch, or Mac computer.