In this tech-savvy era, Apple AirPods are an essential accessory, offering a seamless audio experience for music lovers and hands-free callers alike. However, many users are unsure about how to rename their AirPods, a feature that comes in handy when distinguishing between multiple sets in a shared space. This article provides a detailed, step-by-step guide on how to rename AirPods, ensuring a personalized and unique user experience.
How To Rename Your AirPods Guide
If you own multiple pairs of AirPods, or live in a household where several people do, renaming your AirPods to something unique can save confusion. Renaming your AirPods is a simple task that can be done using your iPhone, iPad, or iPod touch. Here's everything you need to know about it.
How to Rename AirPods on an iPhone, iPad, or iPod Touch
Connect your AirPods: To start, make sure your AirPods are connected to your iOS device. You can do this by opening the lid of your AirPods charging case near your iOS device and following the steps that appear on your screen.
Access Bluetooth settings: Once your AirPods are connected, go to the 'Settings' app on your iPhone or iPad. Scroll down and tap 'Bluetooth'.
Find your AirPods on the list: Under 'My Devices', find the name of your AirPods. It might default to '[Your Name]'s AirPods' if you haven't renamed them before.
Access AirPods settings: Tap the 'i' information icon next to the current name of your AirPods.
Rename your AirPods: You'll now be in your AirPods settings. Tap on 'Name', and you'll be able to rename your AirPods as you wish.
Save the new name: After typing in your desired name, tap 'Done' on the keyboard to save it.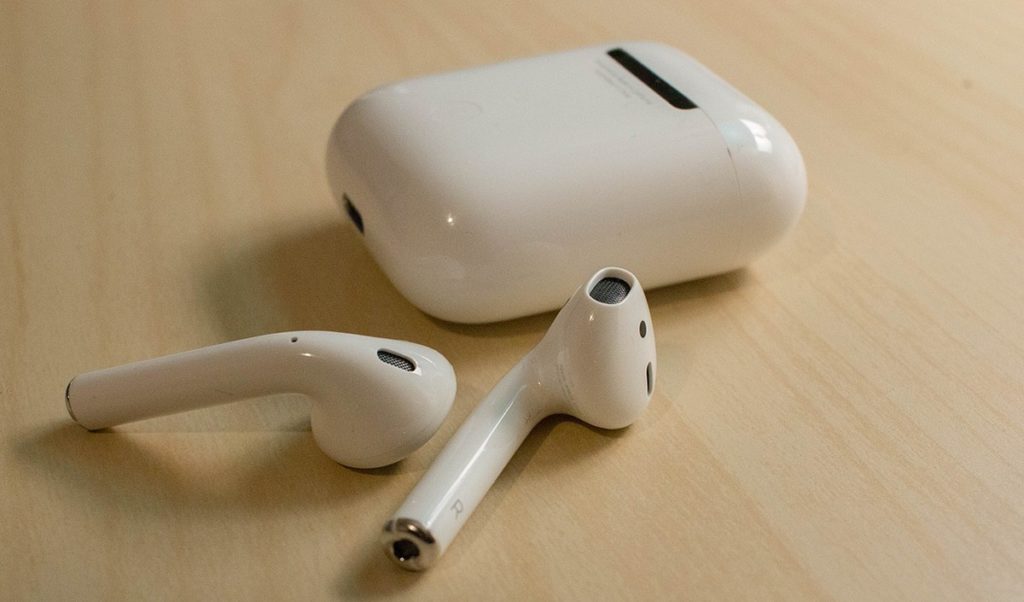 How to Rename AirPods on a Mac
Renaming AirPods on a Mac is just as simple as on an iOS device. Here's how:
Connect your AirPods: Open the lid of your AirPods case and press the setup button located at the back of the case. The status light should flash white, indicating that your AirPods are in pairing mode.
Access Bluetooth preferences: On your Mac, click the Apple menu () at the top left corner of the screen, then select 'System Preferences'. From there, click on 'Bluetooth'.
Find your AirPods on the list: Under 'Devices', find the name of your AirPods.
Access AirPods settings: Right-click on your AirPods and select 'Rename'.
Rename your AirPods: Type in your desired new name and press the 'Return' key to save it.
Things to Keep in Mind
While the process of renaming AirPods is relatively straightforward, there are a few things to keep in mind:
If you're using your AirPods with multiple devices signed into the same Apple ID, the name change will reflect across all of them. You don't have to rename your AirPods for each device.
Your custom name will only appear on your devices. If you connect your AirPods to a friend's device, they'll see the default name.
If you reset your AirPods, the name will revert to the default.
AirPods Overview
AirPods are wireless Bluetooth earbuds created by Apple Inc. They were first released in December 2016 and quickly became an essential accessory in Apple's product lineup. Over the years, they've seen multiple updates and variations, each improving on the last and enhancing the audio experience for users worldwide.
Design
AirPods have a distinctive design that makes them immediately recognizable. They're completely wireless, featuring a stem-like structure that houses the device's battery and antenna. They are designed to fit securely into the ear, providing a comfortable fit for extended wear.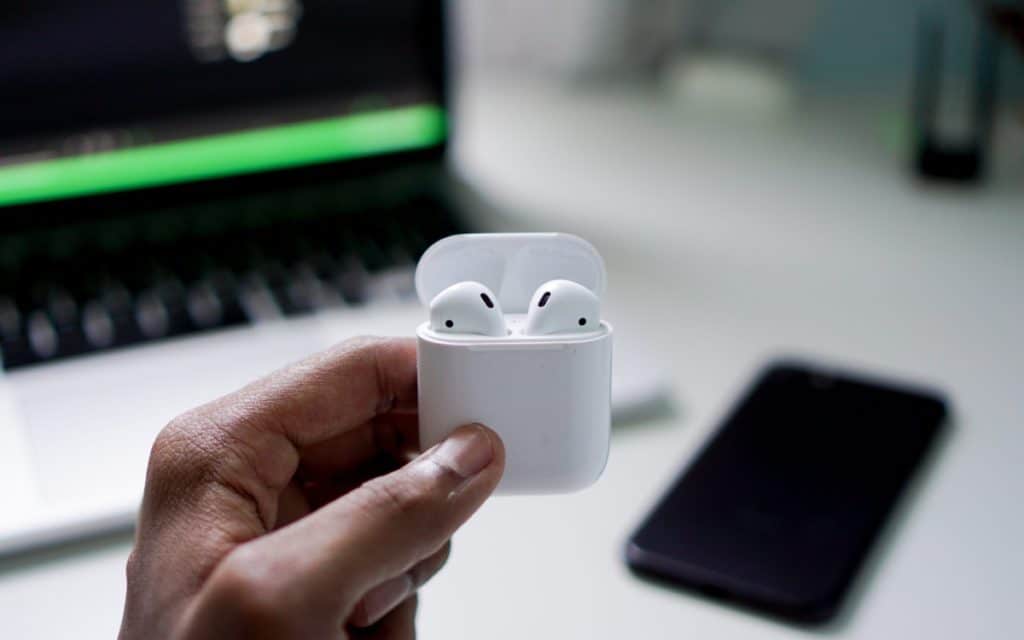 Features
Wireless Charging and Battery Life
AirPods come with a small, portable charging case that provides multiple charges for extended listening time. Some versions of the case even support wireless charging, adding to the convenience and user-friendly nature of the device. AirPods can last up to five hours on a single charge, while the case can provide up to 24 hours of total listening time.
Connectivity
AirPods use Apple's H1 or W1 chips (depending on the version), providing seamless and efficient connectivity with other Apple devices. This means that they automatically connect to your iPhone, iPad, or Mac when they're in range, making the user experience smooth and effortless. They can also connect to non-Apple devices via Bluetooth.
Sound Quality
AirPods deliver high-quality sound. Later models, such as the AirPods Pro and AirPods Max, feature active noise cancellation, adaptive EQ, and spatial audio for an even more immersive listening experience.
Controls and Siri
AirPods can be controlled using touch gestures on the earbuds themselves, or by activating Siri, Apple's virtual assistant. You can adjust the volume, skip tracks, take calls, and even ask Siri to read out your messages—all without having to take your phone out of your pocket.
Conclusion
Renaming your Apple AirPods is a quick, simple process that can help differentiate your earbuds in a household or group of multiple users. Personalizing the name not only adds a unique touch to your device but also assists in quick identification among multiple devices. Whether you're using an iPhone, iPad, iPod Touch, or a Mac, you can easily customize your AirPods' name with a few taps.
As the world of technology continues to evolve, keep in mind that customization is key to a more streamlined and personalized user experience. Now that you know how to rename your AirPods, enjoy your personalized Apple audio experience to its fullest extent!