AirPods are a great way to enjoy music on the go. They are wireless and easy to use. With AirPods, you can easily switch between songs or answer calls with a simple touch. You can even activate Siri by pressing the AirPod's button. These earbuds come in different sizes, so you need to find one that suits your needs best. Finding earbuds that fit comfortably in your ear canal without hurting or falling out of your ears is essential. This will allow you to enjoy music without distractions or interruptions from outside noise.
What are AirPods?
AirPods are a pair of wireless headphones developed by Apple. It is the company's first wireless earbuds that can be charged and stored in a carrying case. AirPods also have an accelerometer and a W1 chip, which is used to sync with other Apple devices. AirPods were announced on September 7, 2016. However, the launch of AirPods was delayed due to production issues and was finally released on December 13, 2016, for $159. Today, Airpods are one of the most popular accessories from Apple.
The Best AirPods for your Activity
The AirPods are compatible with all Apple devices and have a long battery life of 5 hours. These might be the right choice if you are looking for a pair of wireless earbuds that will stay in your ears while you work out. On the other hand, if your primary activity is running and you want to listen to music, then AirPods might be the right choice. They don't have hooks or loops to keep them in a place like other wireless headphones, but they are a good choice either way.
AirPods are generally at their best when listening to podcasts and audiobooks or watching instructional videos or YouTube tutorials. Some might argue that AirPods are not the best option for work because they don't have noise cancellation. But in reality, it is unnecessary if you're inside your own office or cubicle. On the other hand, if you're in an open space with a lot of background noise, you might need to get noise-canceling earbuds. A new generation of AirPods (Pro and Max) have a few noise-control modes, such as Transparency mode or Active Noise Cancellation.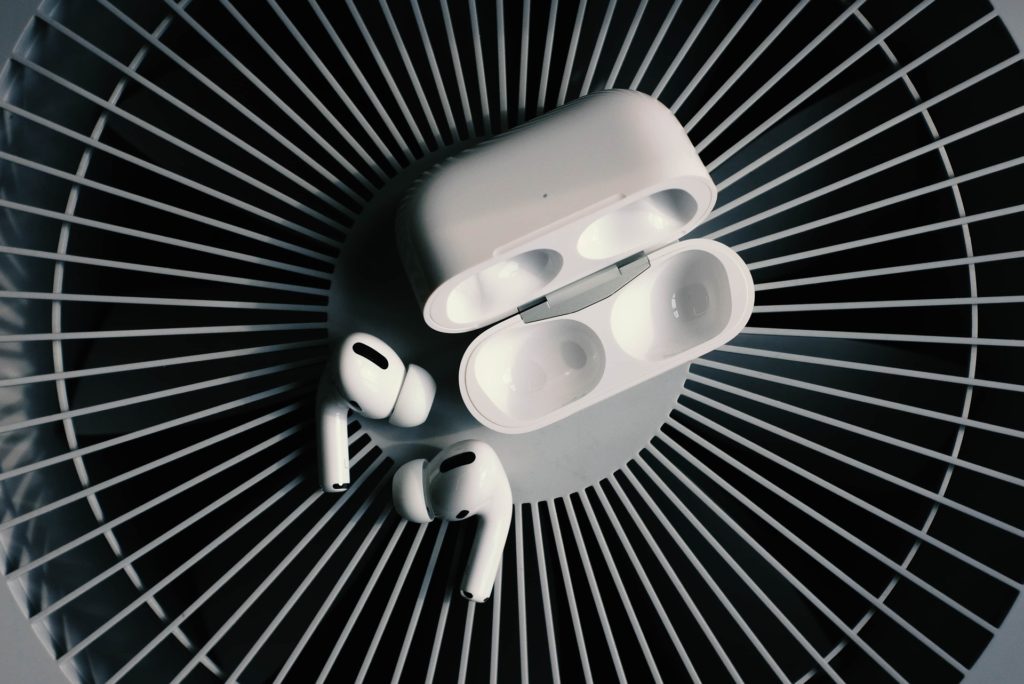 Find Your Perfect Pair of AirPods
The AirPods 2 and 3 were created for a wide range of customers. The cost of AirPods 2 in the Apple Store is $129.00, while for AirPods 3, it comes to $179.00. AirPod 2 sound good, but they are far from what the 3rd generation offer, which is excellent sound quality. If you don't need any sound cancellation and want to enjoy good sound quality, the AirPods 2 is a great option. They're one of the best deals on the market for what they offer.
If you want excellent sound quality, with support from Apple Music and lossless audio, AirPods 3 would be the one for you.
Apple's made significant strides in its headphones recently, including noise cancellation. One of the two key models is the AirPods Pro and AirPods Max. Apple's noise cancellation options now make it a leader in the field. Though these two headphones have many differences, we can call them noise-canceling headphones. In addition, they both provide a high level of sound quality and are of different sizes.
The AirPods Pro is equipped with the best-in-class noise cancellation. They also don't sacrifice sound quality. Noise-canceling headphones have been designed to be used anywhere by any user. They're perfect for at-home listening and going running. AirPods Pro offers a high-quality listening experience close to studio quality. Unfortunately, the price is a bit higher, around $249. 
The AirPods Max offers a better noise cancellation than the regular AirPods, and the headphones work seamlessly with Apple products. As a result, they are perfect for work both in and outside the home, while in libraries, offices, or cafeterias. And at home, you can use them as well for some quality time with your podcast or favorite music. The price is around $549.