The problem with making a list of best games for iOS in 2021, or for any mobile platform, is the amount of choice you can make. There are so many objectively good games that a simple difference in preference will push something in first or last place.
For that reason, it is necessary to make a list that will hold multiple types of gamers, or at least the biggest categories. For this, we have picked out three magnificent games that cover the three biggest mobile gaming genres today.
Fantasian – RPG
World of Demons – Fighter
Dwarf Journey – Platform
Obviously, this doesn't cover all of the genres, like the popular VR games or all of the other good games that came out in 2021 so far. But, it showcases just how much has the industry evolved and how good these games have become.
The More Things Change…
As the French saying goes, many of the things we are seeing with the best mobile games are very familiar to experienced gamers. Namely, this looks and feels like the games we had on consoles roughly 20 years ago.
It seems like limitations to what a game can be are a good thing. With a lot of AAA PC and console games being rehashes of old favorites with a little soul left, mobile games are dishing out great ideas all the time.
Hopefully, we will see some new fan favorites rise through the ranks of these games. At least then our children will know our pain of beloved characters being butchered by the corporations of tomorrow.
Or maybe they will be luckier.
How to Pick the Best Games for iOS in 2021?
There are three categories you will need to think about when picking out games:
Mechanics
Genre
Aesthetics
And, you will need to pick them out in this order. Even the game that is right up your alley when it comes to the genre and graphics won't do the trick if the game is objectively bad and impossible to play due to bugs and bad solutions.
But, if the game is well built, you can look if the type of game is something you enjoy on mobile. And this distinction for mobile is important because some awesome PC games like strategies don't translate well to the small screen.
Others, like drivers or card games, work even better because of the capabilities of the device. The same thing can be said for side-scrollers that benefit from the fact that you can ''punch'' the screen with your finger.
Finally, while looks aren't everything, they are significant. You want it to be something you can watch for hours and admire the design. The game, even on mobile, should immerse you in itself.
#1 Fantasian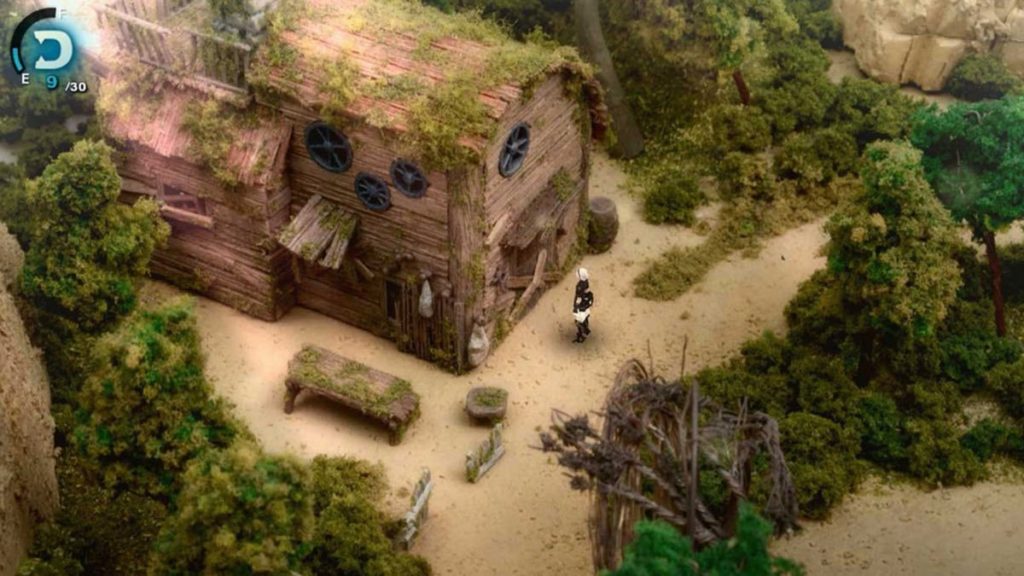 This RPG is a mixture of true western fantasy-RPG games from a decade and a half (Sacred, Titan Quest) and more modern JRPG aesthetics and mechanics (Persona, Final Fantasy) and it is something to behold.
Not only is the story very engaging, the visuals are astounding, especially when you realize it is a mobile game. While the combat often switches to a more turn-based JRPG style, it is very quick and intuitive, without breaking the flow of the game.
Finally, the music is very detailed and really assists with the immersion into the world and the story which has the makings of a future classic. This is one game where you won't need to get your Amazon music playlist playing in the background.
#2 World of Demons
Roses are red, violets are blue;
Omae wa mou, shindeiru!
Fully named ''World of Demons: Parade of Yokai'', this game has some very interesting aesthetics with mostly painted models and a style that might seem anime at a glance but has visible influences from the '80s Heavy Metal cartoons, especially with the enemies.
The story is quite simple; you are a samurai on the path to defeat evil with your little company of benevolent spirits, or yokai. And you fight until there are no bad guys left.
Each minion has its own powers and capabilities, and there are a fair bit of tactics to the game pushing it from a regular ''beat-em-up'' format to a true fighting game.
#3 Dwarf Journey
Lovers of the genre will recognize another game the moment they open Dwarf Journey, it is a funnier and more polished version of Rogue Legacy from some 8 years ago and for mobile.
This game is a Metroidvania-lite experience, as there is visible progression inside the game. The game lets you learn at your own pace as you hack and slash through your enemies with pick and axes.
Also, there is a competitive factor to this game, mostly due to the fact that you can finish it quickly. Namely, your best result is stored, pushing you to try to speedrun the game with as few deaths as possible.
Good luck!