AirPods, the iconic wireless earbuds from Apple, have gained widespread popularity and acclaim. However, their premium price tag often prompts the question: Why are AirPods so expensive? In this comprehensive article, we explore 10 key reasons that contribute to the higher price of AirPods.
From cutting-edge technology to brand value, we uncover the factors behind their elevated cost, providing a deeper understanding of their value proposition.
Top 10 Reasons For Hefty Price of AirPods
Advanced Features and Innovation: AirPods incorporate cutting-edge technology and innovative features that elevate the listening experience. From seamless pairing and automatic device switching to hands-free Siri access and active noise cancellation (in certain models), the integration of advanced features necessitates extensive research, development, and investment, thereby contributing to the higher price.
Superior Sound Quality: Apple's commitment to delivering exceptional audio quality is reflected in AirPods. With custom-designed drivers and enhanced sound processing, AirPods offer a rich and immersive audio experience. The incorporation of high-quality components and fine-tuning of the audio output contribute to the premium pricing.
Sleek Design and Build Quality: AirPods' sleek and minimalist design, combined with their lightweight construction, offers comfort and a modern aesthetic. The use of premium materials, precision engineering, and attention to detail ensure durability and a premium feel. That is contributing to the overall cost.
Seamless Integration with Apple Ecosystem: AirPods seamlessly integrate with the Apple ecosystem, including iOS, macOS, and watchOS devices. The effortless pairing process, automatic connection switching, and access to Siri voice commands create a cohesive user experience. This integration leverages Apple's ecosystem and enhances the value proposition, justifying the higher price.
Brand Value and Reputation: Apple's brand value and reputation have a significant impact on the pricing of AirPods. As one of the world's most valuable brands, Apple has cultivated a reputation for delivering high-quality, innovative products. The association with the Apple brand and the trust it inspires contribute to the perception of AirPods as a premium audio accessory.
Research and Development Costs: Developing and refining AirPods involve extensive research and development efforts. Apple invests in proprietary technologies, software optimization, and product testing to deliver a superior product. The costs incurred in R&D, including engineering, prototyping, and fine-tuning, contribute to the higher price of AirPods.
Marketing and Distribution Expenses: Apple's marketing and distribution efforts are comprehensive. They are including global campaigns, retail store presence, and an extensive distribution network. These expenses are factored into the overall cost of AirPods, ensuring their availability and visibility worldwide.
Long-Term Software Support: Apple's commitment to providing long-term software support for its products influences the pricing of AirPods. Regular firmware updates, compatibility with new devices, and access to the latest features and enhancements require ongoing investments in software development and support infrastructure.
Customer Service and Warranty: AirPods come with Apple's renowned customer service and warranty coverage. This includes technical support, repair services, and warranty protection, ensuring a seamless ownership experience. The costs associated with providing exceptional customer service and warranty coverage are embedded in the product's price.
Supply and Demand Dynamics: The supply and demand dynamics of AirPods also contribute to their pricing. AirPods' immense popularity and high demand result in a relatively limited supply. This creates a market environment where consumers are willing to pay a premium to acquire the product, driving the price upwards.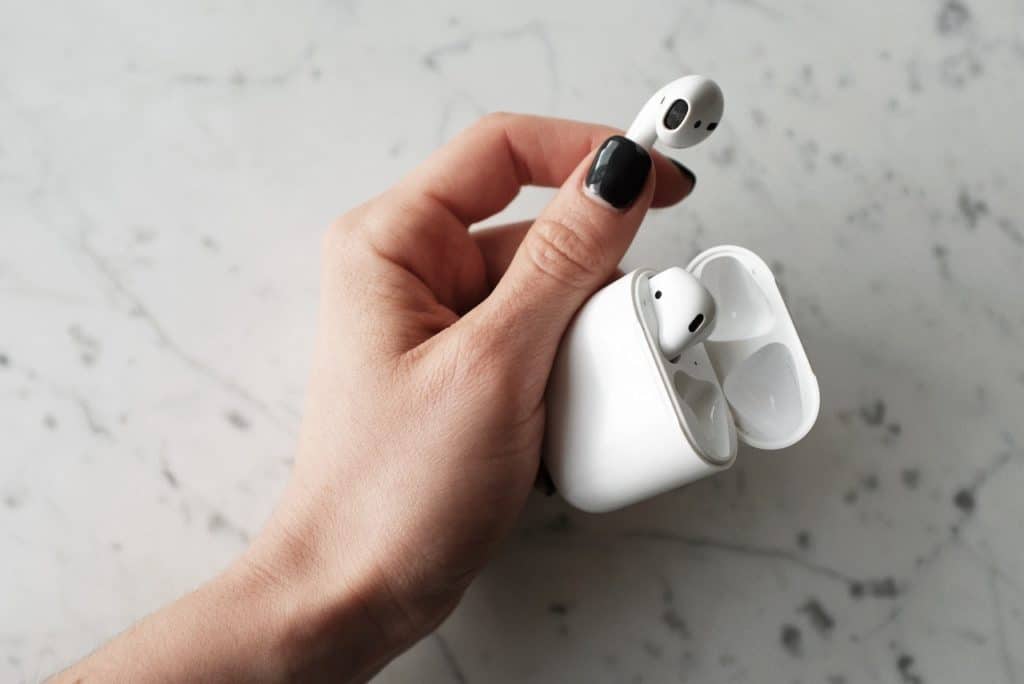 AirPods History
AirPods, the popular wireless earbuds developed by Apple, have had a significant impact on the audio industry since their introduction. Let's take a journey through the history of AirPods:
Announcement and Launch of the First Generation (2016): On September 7, 2016, Apple announced the launch of AirPods alongside the iPhone 7. The removal of the traditional headphone jack from the iPhone led to the introduction of these wireless earbuds as an alternative audio solution. Originally scheduled to be released in October 2016, the launch was delayed until December of that year.
First Generation AirPods (2016): The first generation of AirPods featured a sleek design with a stem and a small charging case. They were powered by Apple's W1 chip, which provided seamless pairing and effortless switching between Apple devices. The first-generation AirPods offered up to 5 hours of listening time. It also included features like tap gestures for music control and Siri activation.
Second Generation with Wireless Charging Case (2019): In March 2019, Apple introduced the second generation of AirPods. This updated version included an optional wireless charging case, allowing users to charge their AirPods by placing the case on a Qi-compatible charging mat. The second-generation AirPods also introduced the H1 chip, which improved performance, increased talk time, and enabled hands-free "Hey Siri" functionality.
AirPods Pro (2019): In October 2019, Apple expanded the AirPods lineup with the introduction of AirPods Pro. This premium version offered active noise cancellation for immersive sound experiences and included customizable silicone ear tips for a more secure and comfortable fit. The AirPods Pro also featured an enhanced transparency mode, adaptive EQ, and water and sweat resistance.
AirPods Max (2020): In December 2020, Apple expanded its audio offerings with the introduction of AirPods Max, its first over-ear headphones. AirPods Max featured a premium design, high-fidelity audio, active noise cancellation, and spatial audio capabilities. They incorporated advanced computational audio technology and the H1 chip for seamless connectivity with Apple devices.
AirPods have become a cultural phenomenon, revolutionizing the wireless audio market and cementing Apple's position as a leader in audio technology. Their seamless connectivity, convenient features, and integration with the Apple ecosystem have made AirPods immensely popular among consumers worldwide. That is one of the main reasons why are AirPods so expensive.
Why Are AirPods So Expensive: Conclusion
The higher price of AirPods can be attributed to a combination of factors, including advanced features and innovation, superior sound quality, sleek design, seamless integration with the Apple ecosystem, brand value, research and development costs, marketing and distribution expenses, long-term software support, customer service, warranty coverage, and supply and demand dynamics.
Understanding these factors provides valuable insights into the premium price tag of AirPods and the value they offer to consumers seeking a seamless audio experience within the Apple ecosystem. So, there is your answer on the question why are AirPods so expensive.