High productivity levels can be difficult for workaholics and entrepreneurs who are time-strapped due to their many responsibilities. However, some techniques can help them stay focused on their work when they need it most. One such technique is the Pomodoro Technique. The Pomodoro technique is one of the most popular time management techniques and is used by millions worldwide. One of its main benefits is that it helps you stay focused on your task for a short period before taking a break. This way, you can work more effectively and be more productive.
The Basics of the Pomodoro Technique
The Pomodoro Technique is a time management method that helps you improve your productivity by breaking down your tasks into intervals of 25 minutes and taking 5-minute breaks in between. Francesco Cirillo invented the Pomodoro Technique in the late 1980s. The technique can break down work into manageable parts, avoid distractions, and increase focus on a specific task. It is also popular among students studying for exams or learning new skills.
The following are the steps to follow when using this technique:
Determine the task you want to work on and set a timer for 25 minutes.
Work on the task until your timer rings, then take a 5-minute break.
After every 4 Pomodoro cycles, take a more extended break of 15-30 minutes to allow yourself to recuperate from working intensely for long periods.
The technique has been adopted by software developers, college students, and others looking for an efficient way to manage their time.
3 Pomodoro Technique Apps You Should Try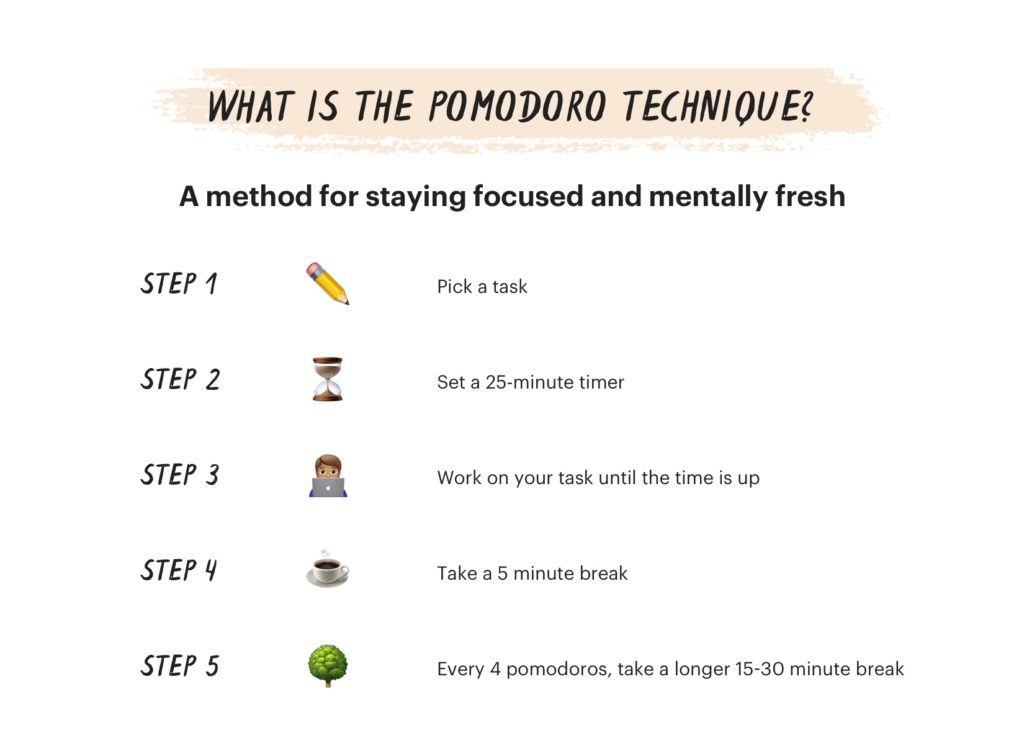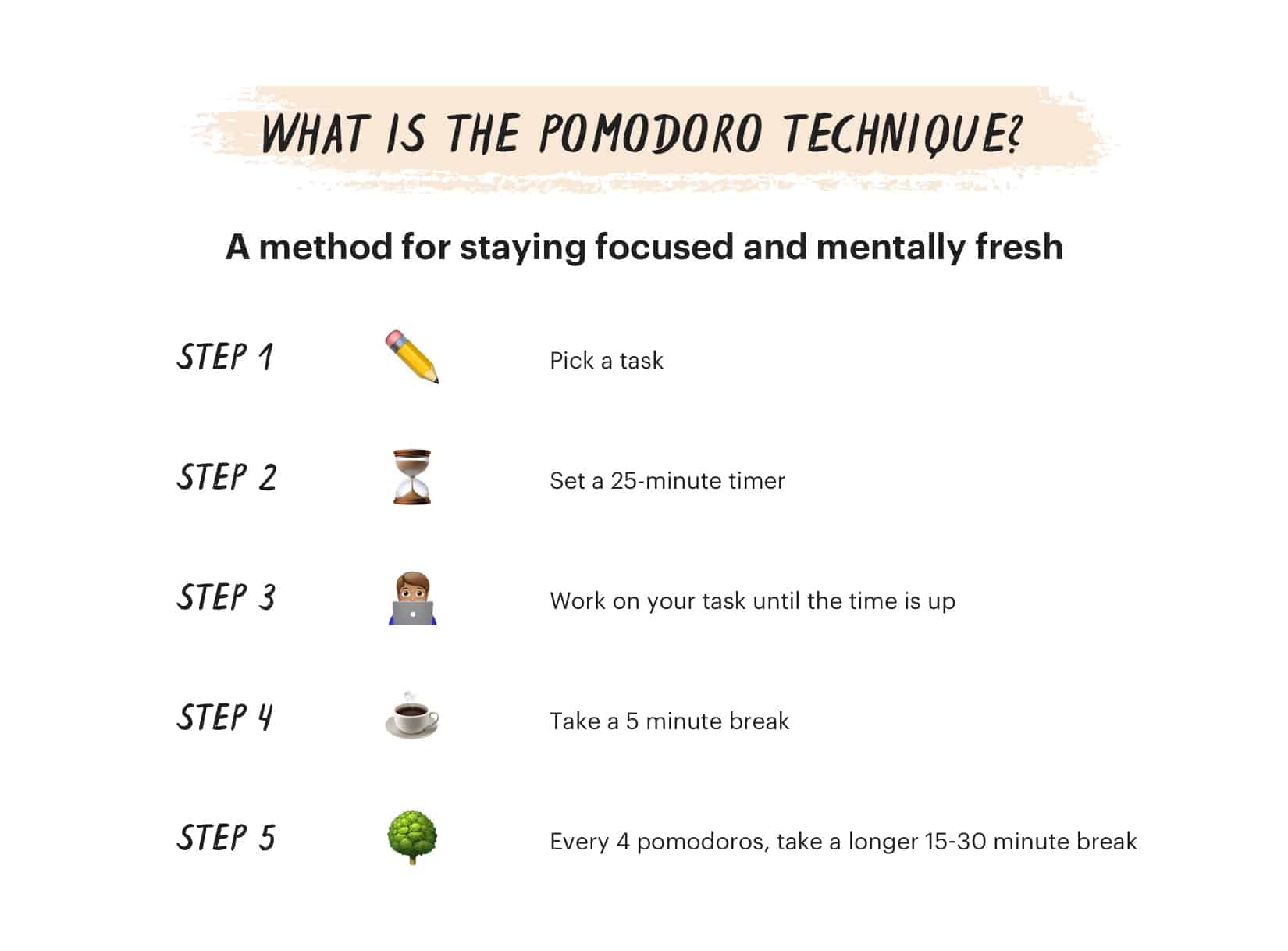 Pomodoro Focus Times: The Pomodoro technique is a type of time management that can help improve your productivity. This app will remind you to focus on one task at a time and make you take breaks after 25 minutes. It also provides valuable advice, so you know how to use it correctly. There are also many other features to help you work in a concentrated way. For example, many unique sounds are added to the app, which can help you relax while working and let you get your head down.
Awesome Pomodoro Simple Timer: This app makes sure your screen is free of anything that will distract you. It also keeps the timer visible to know the time you have left. You have four sets of 25-minute intervals and a 5-minute break. After all four sets, you will be rewarded with 20 minutes of rest, and that's how this app makes you more productive. In addition, the app has plenty of features like a dark mode for saving battery life and ultra-fast speeds—a great way to avoid burnout and focus more on your working tasks.
Be Focused: Be Focused is a productivity tool that can help increase concentration by making it easier to quickly break up tasks into 5-minute chunks, with a few minutes of rest in between. This modern app can create tasks, work blocks, and breaks. It lets you complete your tasks in between your scheduled breaks!