It's no secret that smartphones have become an essential part of our lives, and the iPhone is at the forefront of this trend. With its sleek design and powerful features, it's easy to see why people are so attached to their iPhones. But with great power comes great responsibility – or in this case, a heightened risk of water damage. In this article, we will discuss the importance of making waterproof iPhone, explore various methods to protect it from water and dust, and examine the latest iPhone models with built-in water resistance.
The Importance of Waterproofing Your iPhone
Water damage can be a costly problem for iPhone users, as it often means expensive repairs or even purchasing a new device. Additionally, there is the risk of losing precious data, such as photos and contacts, if your phone is rendered unusable due to water exposure. By taking proper precautions and ensuring your iPhone is waterproof, you can avoid these potential issues and maintain the longevity of your device.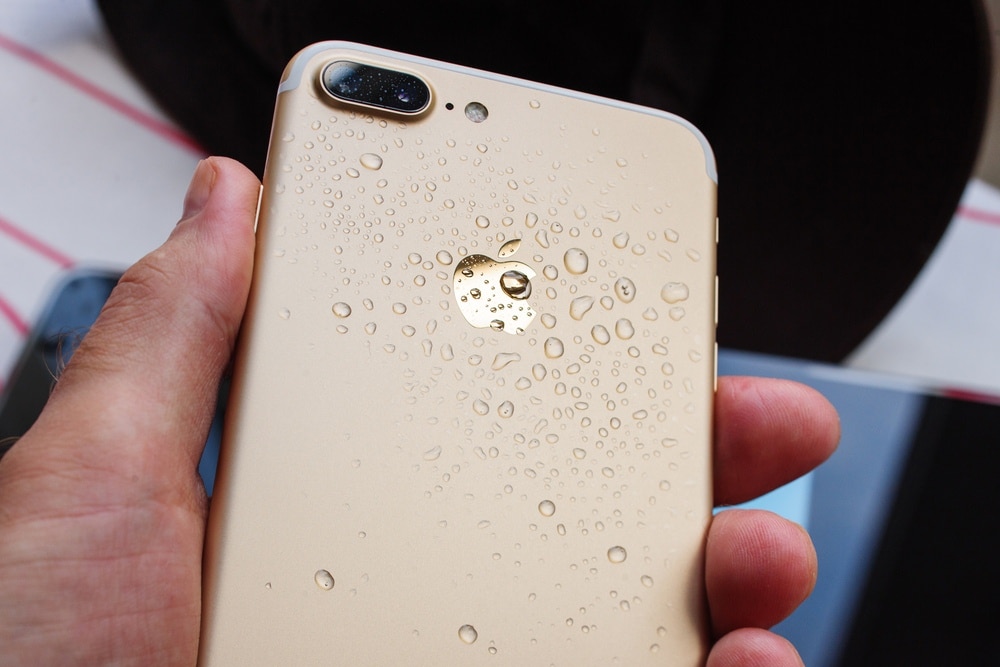 Avoiding Water Damage
There are several measures you can take to prevent water damage to your iPhone. These include:
Avoiding contact with water whenever possible
Using a waterproof case or protective cover
Ensuring all ports and openings are properly sealed
Storing your iPhone in a dry place when not in use
Practicing caution around pools, beaches, and other sources of water
By following these guidelines, you can help reduce the likelihood of water damaging your iPhone.
Methods to Waterproof iPhone
There are several ways to waterproof your iPhone and protect it from both water and dust. Some of these methods include:
Waterproof iPhone Cases
The most popular option for waterproofing an iPhone is using a waterproof case. These cases typically feature a durable, watertight seal that protects your device from water, dust, and other debris. Many waterproof cases also offer additional protection from drops and impacts, making them ideal for outdoor activities or accident-prone users.
Nano-Coating Technology
Nano-coating technology is another method of waterproofing your iPhone. This involves applying a thin layer of liquid repellent coating onto the surface of your device. The nano-coating bonds to the iPhone's materials on a molecular level, creating a water-resistant barrier that repels liquid while still allowing the device to function normally. This method can be done professionally or with DIY kits available for purchase.
Ziplock Bags and Pouches
For those looking for a temporary and budget-friendly solution, placing your iPhone in a ziplock bag or waterproof pouch can provide some level of protection against water exposure. This may not be as effective as a dedicated waterproof case. But, it can be a helpful short-term solution. Especially in situations where you anticipate brief contact with water, such as at the beach or near a pool.
Water Resistance in the Latest iPhone Models
Recognizing the importance of water resistance, Apple has integrated this feature into many of its latest iPhone models. According to their official specifications, these iPhones have varying degrees of water and dust resistance:
iPhone SE (2nd generation), iPhone XR, iPhone X, iPhone 8, and iPhone 8 Plus: Rated IP67, which means they can be submerged in up to 1 meter of water for up to 30 minutes.
iPhone 11, iPhone 11 Pro, iPhone 11 Pro Max, iPhone 12, iPhone 12 mini, iPhone 12 Pro, and iPhone 12 Pro Max: Rated IP68, which indicates a higher level of water resistance. These models can be submerged in up to 2 meters of water for up to 30 minutes (iPhone 11 series) or up to 6 meters of water for up to 30 minutes (iPhone 12 series).
It is important to note that while these iPhones have built-in water resistance, Apple's warranty does not cover water damage. Therefore, it is still recommended to take precautions and consider additional waterproofing methods, such as using a waterproof case, to minimize the risk of water-related issues.
Waterproof iPhone: In Conclusion
Waterproofing your iPhone is crucial in order to protect your investment and ensure the longevity of your device. Whether you opt for a waterproof case, nano-coating technology, or rely on the built-in water resistance of the latest iPhone models, taking steps to safeguard your phone from water and dust will give you peace of mind and help you avoid costly repairs or replacements. So go ahead and enjoy your iPhone with confidence, knowing it's well-protected from the elements.