Dimming the home screen background on your iPhone can go a long way in enhancing your device usage experience. Whether you're staying up late flicking through your apps, or checking updates under the harsh midday sun, adjusting the brightness of your home screen is crucial for both convenience and comfort. This guide will cover a range of iPhone models and provide a comprehensive outlook on how to dim your home screen background effectively.
Importance of Dimming Home Screen Background
The benefits of a properly adjusted home screen background are multi-faceted, touching upon eye health, battery life, and overall device usability.
When it comes to eye health, a brightly lit screen in darkness can cause discomfort and even damage over time. It's much easier on the eyes if your screen's brightness is closer to the ambient light level around you. By dimming your home screen, you can protect your eyes from the strain of moving from a dark environment to the glaring light of an overly bright screen.
Secondly, turning down your brightness can considerably enhance battery life. The brighter your screen, the more energy it consumes. By adjusting your settings to match your environment, you can keep your phone operational for much longer.
Finally, dimming your iPhone's home screen can improve device usability in low light areas, preventing awkward squinting or the need to shield your screen from reflections or overhead light sources.
Steps to Dim Home Screen Background on iPhone
There are several ways to dim your iPhone's home screen background. This section will guide you through each step-by-step process.
Firstly, start by navigating the iPhone settings. To do this, swipe up from the bottom edge or swipe down from the top right edge to open the control center. Here, you'll see a brightness control bar.
To adjust the brightness manually, simply drag the slider up or down. An upward movement will increase the brightness level, while a downward one will dim it. After adjusting, check your home screen to see the changes.
Your iPhone also offers an auto-brightness setting. This makes use of the device's ambient light sensor to automatically adjust the screen's brightness according to your environment. Go to Settings, tap on Accessibility, then Display & Text Size, you'll see the Auto-Brightness toggle. Enable it for an automatic brightness adjustment.
The Night Shift feature is also a great tool for protecting your eyes. This feature alters the color temperature of the display at night to decrease eye strain. Go to Settings, then Display & Brightness, tap Night Shift, and adjust settings per your preference.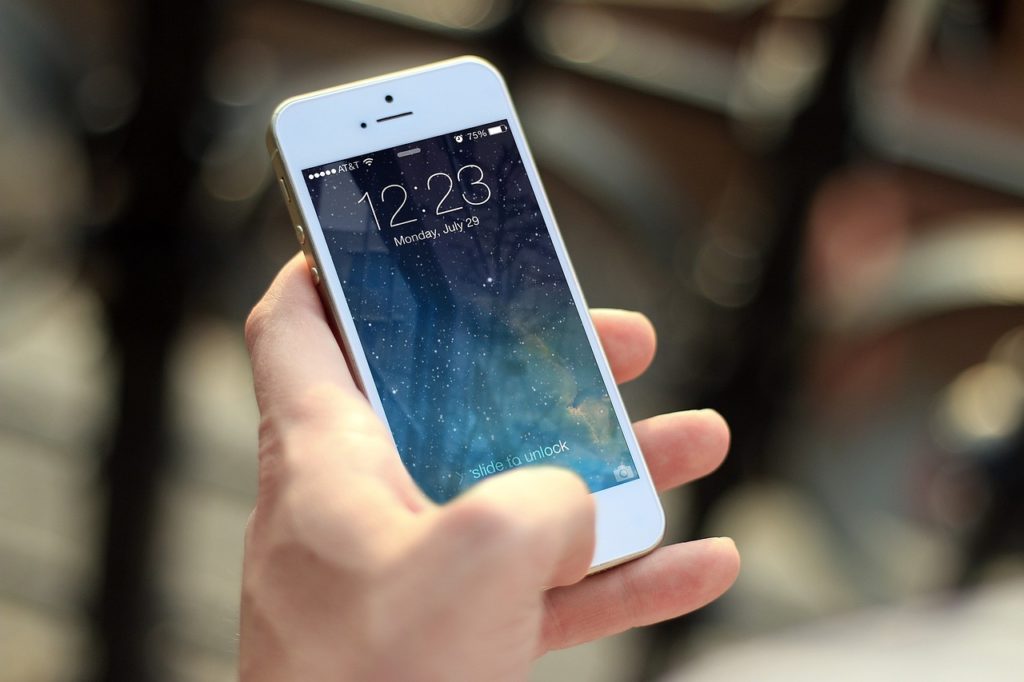 Using Wallpaper to Improve Readability
Another approach to dim your home screen involves manipulating wallpapers and applying 'Dark Mode'.
Selecting a dark-themed or dim-friendly wallpaper can help reduce brightness. Go to settings, click on Wallpaper, and opt for the 'Choose a New Wallpaper' option. Here, select darker or duller shades that are easy on the eyes.
Moreover, using dark mode provides a holistic approach to dimming. Not only will it darken your wallpaper, but it will also dim the colors of your system apps and menus. Navigate to Settings, then Display & Brightness, and choose the 'Dark' option to enable Dark Mode.
Tips and Tricks for Further Dimming
For an even more subdued screen, consider enabling grayscale mode. This will turn your vibrant, color-filled screen into shades of gray, further toning down brightness. Go to Settings, the Accessibility, then Display & Text Size, and switch on Color Filters. Then, choose the 'Grayscale' option.
You can also reduce the white point, which decreases the intensity of bright colors. Go to Settings, then Accessibility, then Display & Text Size and toggle 'Reduce White Point'.
Lastly, reducing transparency and using color filters can help reduce eye strain by making text more legible and reducing the dazzling effects of bright colors. Under Settings, go to Accessibility, then Display & Text Size, and switch on both 'Increase Contrast' and 'Differentiate Without Color' respectively.
Conclusion
In conclusion, dimming your iPhone's home screen background is a beneficial and easy-to-do adjustment. By following these steps, you not only ensure extended battery life and ease of use in varied lighting, but you also protect your eyes from unnecessary strain and possible damage. The iPhone offers a multitude of options to help you achieve your ideal brightness settings – take full advantage of them for a truly personalized and improved user experience.